[ad_1]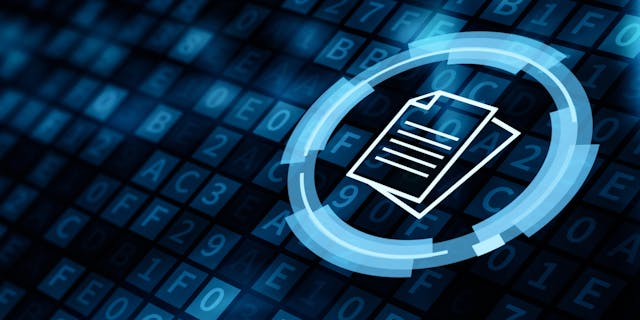 Bringing trust and security through digitalisation
Start issuing digital FIATA Bills of Lading through your everyday tools. 
Save time and money while bringing trust and security to your partners. 
Negotiable FIATA Multimodal Transport Bill of Lading (FBL) are now available in a secured digital format through TMSs and other platforms. FIATA members and members of FIATA Associations can easily issue secured digital FBLs through their everyday tools. Each document is registered on an immutable ledger and can be verified at any time by all stakeholders interacting with the document. 
Key benefits 
Save time and money – Issue digital documents within seconds and save money by avoiding costs generated by paper documents.
Optimise your processes – Issue secured digital FBLs directly from your TMS and avoid double data entry.
Bring trust and security – Give the possibility to your stakeholders to verify at any time: the validity of the eFBL, your identity as well as the document content integrity.
Achieve your sustainability goals – Embrace a green solution, help saving paper and unnecessary courier services.
Flexibility of format – Decide in which format you want to share your FBL with your stakeholders: in a digital format (PDF) or you can always print it if needed. 
Where can I issue secured digital FIATA BLs? 
Currently the below TMSs, eBL providers & other platforms have signed the agreement to implement the digital FBL. If your TMS/software is not listed, please contact FIATA and we will see if we can work with your platform provider to implement the service. If you have developed your own in-house solution, you can implement the solution directly on your system, please refer to the section "FIATA digital BL for software providers" to find out more.
How to start issuing secured digital FIATA BLs?
Fill-in the secured digital FIATA BL onboarding form 
FIATA will verify that your company fulfills all conditions to issue FIATA BLs (valid membership and valid liability insurance)
Pay your package of digital FIATA BLs
Start issuing secured digital FIATA BLs through your everyday tool
How can secured digital FIATA BLs be verified? 
Anyone interacting with the document can verify at anytime: 
The validity of the document
The identity of its issuer
The integrity of its content 
To verify the document, stakeholders can simply scan the QR code (if they receive a paper document) or upload the document on our verification page. This will give them access to the document audit trail. 
Secured digital FIATA BLs for software providers 
The eFBL data standard and the dedicated API to connect to FIATA to generate secured digital FIATA BLs are available for free to all software providers interested to implement this new service. 
The eFBL data standard is aligned with the UN/CEFACT MMT Reference Data Model to facilitate interoperability with existing standards and the different actors of the supply chain. 
The eFBL data standard and the API technical specifications are available on our GitHub repository. 
More information
Check our dedicated website for more information: www.efbl.fiata.org 
Contact FIATA for any questions: [email protected] 
[ad_2]

Source link